Welcome to Emergency Locksmith Belfast - 028 9532 0646
Belfasts Number 1 Emergency Locksmith - At your door in 60 Minutes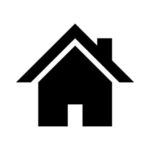 Residential Locksmith Belfast
Nobody can know when they are going to need the services and skills of an Emergency Locksmith in Belfast. Locks and keys help us keep our homes and possessions safe. Without them, our lives would be very difficult to manage. How many times a day do you need locks and keys? And now think of how often a lock jams or a key fails – hardly ever. In Emergency Locksmith Belfast, we have residential locksmith services that you can count on. All our work is completely insured and 100% guaranteed. 
Our locksmiths can help you by strengthening your home security to protect you and other members of the household. Our locksmith services cover the entirety of Belfast, so in any emergencies that you are in, we can help. We offer emergency assistance 24/7 for both residential and commercial buildings and auto locksmiths at any time of the day and night.
We can install new locks. If you've just moved in or relocated your office, the first thing you can do is change the locks on your doors. Our knowledgeable locksmiths will provide you with the most up-to-date information on new and upgraded lock systems.
We can replace and upgrade your locks. We have lock replacements for all budgets and are equipped to manage any scenarios. Our licensed locksmiths will assist you right away if you believe your current lock is unsafe or you will feel more comfortable with an anti-snap lock.
We can solve padlock fitting problems. Locks on doors and cars aren't the only ones that can place you in a bad situation. Padlocks can be troublesome as well. Our mobile locksmith team will provide you with a variety of padlocks, including regular and security padlocks as well as keyless padlocks.
We can rekey your locks. Re-keying is the perfect choice for you if you want to prevent any inconveniences caused by key duplication while switching cleaning services, staff, or other circumstances. Our experienced locksmith team will re-key your lock in a matter of minutes and at a low cost anywhere in Belfast.
We provide burglary repairs. Such unfortunate incidents occur from time to time, and one must protect their home to prevent burglaries. If you haven't already done so and need to change your locks, beef up your home or office security, or simply get a security audit, our experts are standing by to help.


We can solve safe lockouts. The aim of a safe is to keep your belongings or money safe, and its job is to stay closed. When it doesn't, or if you're having trouble opening it, it can be very stressful. If this occurs, please contact our mobile locksmith team at any time of day or night, and we will ensure that your safe is repaired as soon as possible.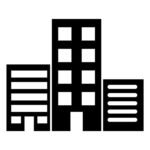 Commercial Locksmith Belfast
ELB – In Belfast, having a reliable locksmith is an important part of running a successful company. We believe you deserve the best service in the industry, whether you're a big manufacturing plant or a small company. Your company is our top priority, as we specialize in commercial locksmith ventures. All of our ventures are held to a high standard, ensuring that safety and security do not keep you awake at night.
Commercial space will usually need more complex security systems than a private home. In light of this, you better choose a locksmith who is familiar with security solutions for the commercial trade.
To get the best results out of your commercial locksmith services look for a locksmith that deals with all aspects of security. In Belfast, having a reliable locksmith is an important part of running a successful company. We believe you deserve the best service in the industry, whether you're a big manufacturing plant or a small company. Your company is our top priority, as we specialize in commercial locksmith ventures. All of our ventures are held to a high standard, ensuring that safety and security do not keep you awake at night.
We provide office lockout services. As a full-service commercial locksmith, we have an emergency locksmith team on call 24/7 to help with lockouts. We have the ability to unlock almost every lock, including deadbolts and mortise locks, without damaging the lock, hardware, or door because every member of our team is a highly qualified, expert locksmith. When you dial our emergency response number, we'll rush to your location and assist you in regaining access so you can restore operations and reduce loss of productivity.
We can install security cameras. With our cost-effective, high-quality camera and video surveillance systems, Emergency Locksmith Belfast will provide all of the choices you need to track your home or company. Call us to schedule an appointment with one of our master technicians to discuss the best device for your home or company. The camera systems we can install provide an extra layer of security and surveillance for your home or company. It is our responsibility to ensure that our clients are satisfied with the security investment they have made, which necessitates careful planning and execution.


We provide smart lock installations. Emergency Locksmith Belfast is proud to deliver a wide range of smart lock solutions and brands to our customers. We'll send an expert locksmith to your home to install the lock, and they'll gladly walk you through how to use it and keep your home safe and secure. With years of combined experience, our crews have seen almost every form of smart lock available and can properly mount your smart lock so that it runs smoothly and does not tie or pose a security risk.
We can repair and replace locks. Allow us to focus on keeping your company going smoothly while we take care of your locks. For businesses that rely on locks to secure areas, properties, and more, malfunctions or issues can be a real headache. From basic deadbolts to sophisticated master key systems and smart locking mechanisms, our team is equipped and experienced with a wide variety of locking mechanisms. We can easily and precisely define any underlying problems and provide cost-effective solutions that get the job done correctly.

uPVC Locksmith in Belfast
0UPVC doors are a specialty of Emergency Locksmith Belfast. If you have issues with your uPVC door and are unfamiliar with uPVC door locking mechanisms, it is recommended that you contact a locksmith rather than attempting to extract the locking mechanism on your own. UPVC door locks and mechanisms are manufactured by a range of different firms. Despite the fact that there are many variations and styles, they all operate on the same basic principle. A "multi-point locking mechanism" is a form of lock that isn't just used on uPVC doors; it can also be found on wooden composite doors. When this system fails in the closed and locked position, it can trigger a number of problems.


No matter how many locking points a multipoint lock has or what kind they are, they generally operate in the same way. Simple rollers, massive hooks, and bolts, or a combination of the two may be used. The most commonly used mechanisms are those that require you to raise the handle that unlocks the locking points. The entire mechanism is locked into place in these systems, allowing the uPVC door to be locked and unlocked with a quick turn of the key in the cylinder.
If you've locked yourself out of your house and need a uPVC door lock unlocked, call us. We provide a 24-hour locksmith service and specialize in UPVC door locks and mechanisms. We can also include uPVC door protection and additional security options that can be added. You should replace your current cylinder lock with one that is anti-snap, anti-bump, and anti-drill. We also offer a variety of uPVC door handles that can be swapped out for more stable, anti-snap uPVC door handles. Sash jammers, which are basically door bolts for uPVC doors that are mounted on the inside to provide additional protection, may also be installed.


Our mission is to assist people in getting on with their day after providing prompt, high-quality service at the best price on the market. Our locksmiths will arrive at your location with all of the required equipment, locks, pieces, and expertise to quickly resolve any UPVC device problem. In cases where your door has a unique locking system, our locksmiths will install a temporary repair device to keep your door locked while they look for a suitable system for your particular needs. When you employ a UPVC door locksmith via this site, you can rest assured that the job and service will meet your expectations.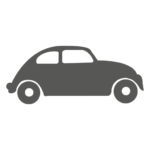 We are a mobile business with the ability to meet you anywhere in Belfast, Northern Ireland. Don't be concerned with finding a locksmith. Give us a call, and we'll be there in 60 minutes.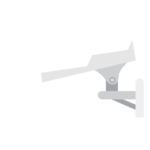 For both homes and businesses, we have a wide range of security services. Our services provide everything you'll need to keep your property safe. We can provide safety grilles, access control, alarms, and CCTVs, to name a few.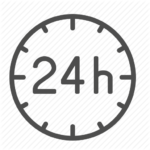 Are you locked out?  Do you need to replace a lock or repair a break-in? For prompt and qualified locksmith services, call us.  We are available 24 hours a day, 7 days a week in Belfast; simply call our emergency number 028 9532 0646.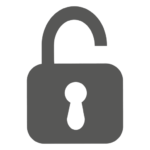 Adjust your locks with the help of a licensed locksmith. This is the most secure method of ensuring that the new lock is of good quality, that it is fitted properly, and that the keys are only in your possession. We are eligible for lock changes 24/7.

Emergency Locksmith Belfast provides excellent auto locksmith services. You can always depend on Emergency Locksmith Belfast, we respond to calls and callouts quickly. With our professional technical team working around the clock, you'll be out on the road in no time.

Since we have some of Belfast's finest safe engineers on our staff, we have a full range of high-quality safe and vault facilities. We'll support you with the safe opening, repair, installation, and removal.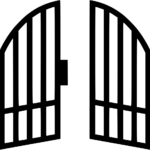 With your security grilles and gates, professionals will assist you. We can install, repair, and rebuild any form of security grille or gate. Are you looking for grilles that can be fixed or retracted? Call us to get started.

Repairs during a break-in
For burglary harm, we offer both immediate and long-term solutions. We'll be at your location in 60 minutes to board up any broken doors, locks, or frames, as well as make any repairs that are required.
Emergency Locksmith Belfast is a professional security and locksmith company. Our services are available in Belfast, Northern Ireland. We are proud of our well-trained and well-equipped locksmiths, who are capable of delivering excellent service to all of our clients.
We work hard to meet our customers' needs and deem them to be our top priority. Our locksmiths will always give it their all and complete the job to your satisfaction and safety. Residential, private, and auto locksmith services are all available. We have highly trained locksmiths who are adaptable in their work. All of this and more is given at a fixed price with no hidden costs. There will be no fee if we are unable to resolve your lock issues.
We can reach you anywhere in Belfast, Northern Ireland, since we are a mobile locksmith company. To set up a job, you don't need to visit us in person. All you have to do is send us an email or give us a call. In 60 minutes, our locksmiths will arrive at your house.
Contact us anytime you need a locksmith in Belfast, Northern Ireland.

Quick and Efficient Work

Competitive Prices

Highly-Trained Locksmiths
Belfasts Number 1 Emergency Locksmith - At your door in 60 Minutes
Incrediblely quick and efficient service! Would definitely recommend to family and friends.
I was worried that there isn't a locksmith awake 12:30 am in Belfast, but Emergency Locksmith Belfast sent a locksmith and made a spare key!
One of the best Emergency Locksmith Company in Belfast. Made me a car key and gave it at a low-low price.