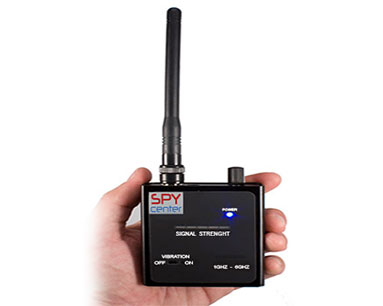 Electronic bug detectors are modular units that pick up the radio frequency waves transmitted by recording devices. If you suspect that your home, office, or car has been bugged, a detector can help you sniff out that surveillance equipment in a matter of minutes. Simply set up your device in the area you believe to be bugged, then follow the chirps until you've located the bug.
If you don't run with gamblers, thieves, extortionists, and other racketeers, chances are you have little use for a bug detector. At the same time, there are many types of professionals who are ripe targets for bugging, such as lawyers, financial traders, journalists, or anyone else who's entrusted with sensitive information. Bugs have been the equipment of choice for law enforcement officials, spies, and private investigators for ages, and the technology behind them is only improving with each passing year. Hence, it's unlikely bugs will be abandoned anytime soon.
How Bug Detectors Work
Electronic bug detectors are fitted with highly sophisticated sensors that suss out RF waves over a wide spectrum. A high-quality sensor will detect frequencies as low as 1 MHz and as high as 2,500 or 3,000 MHz. As you might suspect, such an enormous range can pose a few problems, as bugs aren't the only instruments that emit RF waves. For that reason, placing your detector in an area with a high level of ambient frequency can be problematic.
Still, a good electronic detector gives you plenty of options. You can search for bugs on your telephone lines, your computer, your car, or any other machine that serves as an information channel. While you may have to pay 300 or 400 dollars for the privilege, that can be a lot cheaper than having your confidential info purloined by a competitor or enemy.